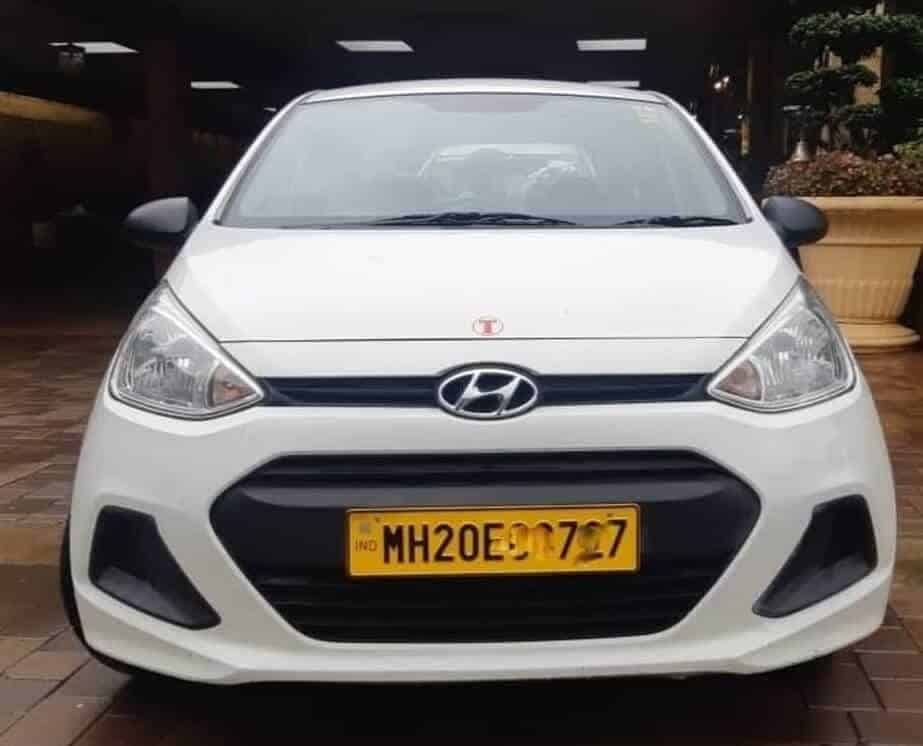 Aurangabad Airport Taxi Service
Aurangabad is a tourism Capital of Maharashtra, and If You Are Looking To hire a Cab From Aurangabad airport Then, Clearcabsrental is available in your service.
With Clearcabsrental, You can book cabs anywhere in and around Aurangabad,  One of the famous tourist spots that must visit in Aurangabad is the Ajanta – Ellora caves.
 For any aurangabad sightseeing cabs excursion in the city, Clearcabsrental will provide cars at extremely affordable and competitive prices.
We Offer Cabs Like:
1 Swift Dzire 
2 Toyota Innova 
3 Tempo Traveller ( Mini Bus )
For Aurangabad Airport Taxi Booking You Can Call me +91-8408841111 ( Myself Mr Pranit) or Click Here To Message us on Whatsapp, Also Contact Us Form Given Below.
Aurangabad Airport Taxi Rates:
| | | |
| --- | --- | --- |
| Car Type | Taxi Fare | Included Km |
| Indica Vista | Rs 400 | 30 Km |
| Swift Dzire, Etios, Xcent | Rs 600 | 30 Km |
| Toyota Innova | Rs 900 | 30 Km |
| Tempo Traveller | Starting Rs 16 Per Km | 30 Km |
Parking Charges: Rs 35
Extra Km Charges: Rs 8 Per Km for vista, Rs 9 Per Km for xcent, dzire & Rs 12 per Km for toyota innova
Additional Cab Details:Many other service providers would provide taxi services separately from airport to hotel in Aurangabad, and then hotel to Aurangabad. The taxi fare for each of these legs of the journey would be separate and travellers would often end up losing money, not to mention the hassle of following up with cab service provider or driver again and again.
Clearcabsrental, on the other hand, gives one-stop solution to all its customers. Our cab booked from the airport will take you to the hotel in Aurangabad, and the same cab will stay with you and will then take you to Aurangabad for darshan. 
For further outstation trip, the taxi will be available at the same rate. There will be no driver waiting charges or charges for pick-up from the hotel or hotel dropping charges.
Further, there are many charges that usually come up at the end of the trip like toll, parking charges or driver night allowance. All of these are included in the total fare, and the process is completely transparent.
For outstation packages, the minimum distance to be done daily is 250 km. For local trips, the minimum distance for booking taxi is 80 km. Since this distance is usually covered even if tourists are only visiting 1-2 places of interest in a day, the minimum distance mentioned is nominal.
Booking a taxi from the airport is very easy. You have to call on 8408841111 and discuss the details of your booking. The rest of the process can be guided on the phone call.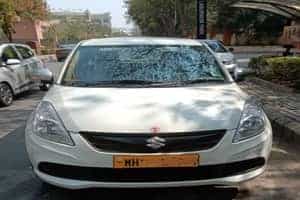 Cab Type : Sedan ( Ac )
Passenger Capacity: 3 Adult +1 Child
Fare :  Our Sedan Cab Fare Rs 9-10 Per Km, Included Driver Night Hulting Cost
Excluded Charge: Toll, Parking & Driver Food Charges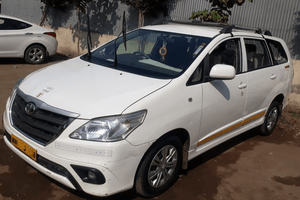 Cab Type : Toyota Innova ( Ac )
Passenger Capacity: 6 Adult +1 Child
Fare :  Our Innova Cab Rate Rs 11-12 Per Km, Included Driver Night Hulting Cost
Excluded Charge: Toll, Parking & Driver Food Charges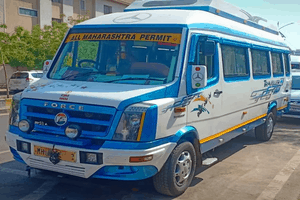 Cab Type : Mini bus ( Ac )
Passenger Capacity: 17, 21 & 27 seater
Fare :  Our Sedan Cab Fare Rs 15-16 Per Km, Included Driver Night Hulting Cost
Excluded Charge: Toll, Parking & Driver Food Charges
Why Should You Choose Our Taxis From Aurangabad Airport?
Pay After Service: You Don't Have To Pay Anything In Advance, You Can Make Payment After Trip Get Done in Cash Or Cashless.
Zero Cancellation Charges : There will be zero cancellation charges so don't worry if you change your plan.
Premium Cars: We Have All Types Of Sedan & Suv Segment Cabs Like Indigo, Dzire, Innova Available For Rent
Professionals Experienced Drivers: Our All Drivers Are Very Friendly & Trained For Any Outstation Family Trip
24/7 Support Care: Now You Can Book Aurangabad Airport Cab with Driver in a few simple steps By Calling Us at +91-8149842072 Our 24/7 Helpline Care Will assist you and make every trip more reliable & comfortable. So Travel From Clearcabsrental & Enjoy your ride.

Our Popular Tour Packages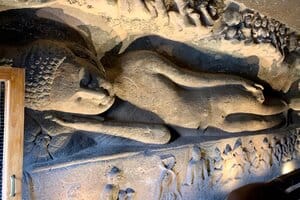 The Ajanta caves are Buddhist cave monuments made with about 30 rock cuts.
The paintings and sculptures of Ajanta, considered masterpieces of Buddhist religious art, have had a great artistic influence.
Distance & Time: Ajanta Caves At 97 Km Distance From Aurangabad, Takes Between 3 to 4 Hours To Reach, & Takes 3 Hours To Explore Caves In Ajanta Thus It Takes Whole Day To Explore Only Ajanta caves 
Also You Can Visit Our Aurangabad To Ajanta Cabs  Taxi Tour Package page For More Details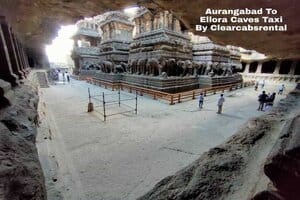 Excavated in stone by monks of three different religions more than ten centuries ago, the caves of Ellora form a World Heritage site.
It is the largest monolithic sculpture on the planet.
Distance & Time: Aurangabad To Ellora Taxi Takes 28 Km Of Distance & 40 Min Of Time To Reach, & Takes 8 Hours To Explore Caves Of Ellora With Its Sightseeing 
Ellora Sightseeing Places: Daulatabad Fort, Bibi Ka Maqbara ( Mini Taj ) , Panchikki, Grishneshwar jyotirlinga, Bhadra Maruti ( Hanuman Temple ) 
Ellora Caves Timing Details: Ellora Caves Open 8 am & close 6 pm & remain closed every Tuesday
Entry Ticket Fees : its Rs 40 For Indian Person, No Charges For Children's upto Age 15  & Around Rs 600 For foreign Tourist Person.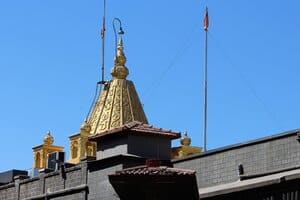 Shirdi, a small town nestled in the state of Maharashtra, is a popular destination among many tourists and devotees of Sai Baba.
Most of our clients comes not only from maharastra but also from all over india comes for shirdi darshan
Distance & Time: The town is only 125 km from Aurangabad and takes anywhere between 2 and 3 hours to reach by road.
Aurangabad to Shirdi taxi tour is made extremely simple with Clearcabsrental. 
We provide absolutely hassle-free taxi services in Aurangabad without any hidden or extra charges.
Cab Fare : Total fare Comes Around 300 x 8 = Rs 2,400 For Indica Vista, For Swift Dzire, Etios & Hyndai Xcent 300 x 9 =Rs 2,700 &  300 x 12 = Rs 3,600 For Toyota Innova
Darshan Timing Details: Shirdi Temple  Open 4 am & close 10:30 pm & keep open all days of week
Contact form for Aurangabad Airport Cab
Aurangabad Office Address:
Auragabad Office Address: po.no 29/1 Near Anand Cement Products, Sangram Nagar, Satara Parisar, Aurangabad
Email: Contact@Clearcabsrental.com                                   
Support Care Number: +91-8408841111