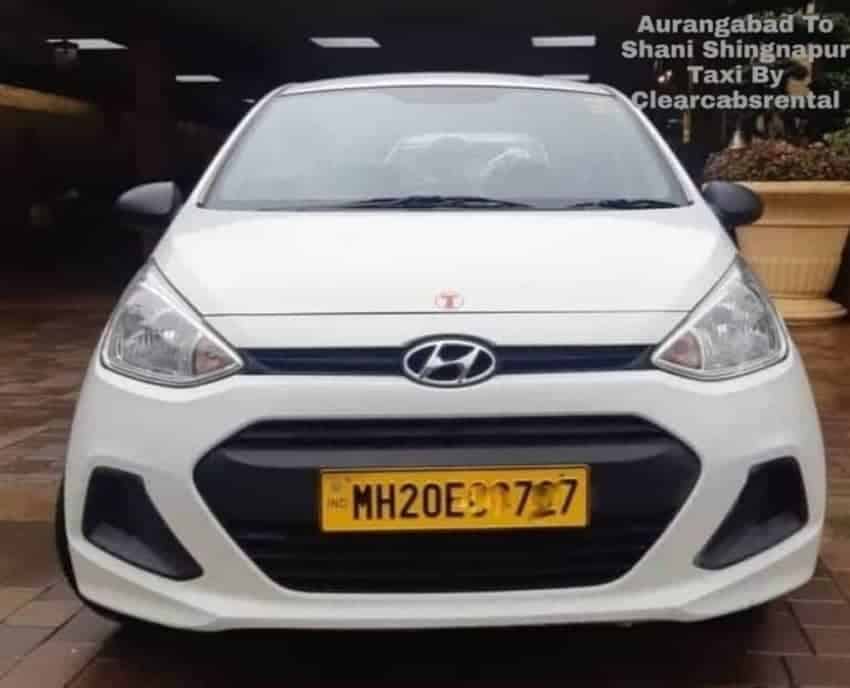 Aurangabad To Shani Shingnapur Mandir taxi
Shani Shingnapur is a small village in Maharashtra's Ahmednagar district which is known for its Shani temple And Its Most Nearest Temple From Shirdi.
Looking For Cab From Aurangabad To Shani Shingnapur, Then Clearcabsrental is Available in Your Service 
Our Trained drivers will help you to Cover Aurangabad To Shani Shingnapur Distance in the Best Possible Way.
We Offer Cabs Like:
1 Swift Dzire 
2 Toyota Innova 
3 Tempo Traveller ( Mini Bus )
Also Visit Devgad Mandir Which is only the way around 40 Km From Shani shingnapur
For Aurangabad To Shani Shingnapur taxi Booking You Can Call me +91-8408841111 ( Myself Mr Pranit) or Click Here To Message us on Whatsapp, Also Contact Us Form Given Below.
Darshan Timing: Shani Shingnapur Temple remain opened 24 hours a day & all days of week
Aurangabad To Shani Shingnapur Temple Taxi Fare
| | | |
| --- | --- | --- |
| Cab Type | Taxi Fare | Included Km |
| Indica Vista | Rs 1,300 | 180 Km |
| Swift Dzire, Etios & Xcent | Rs 1,600 | 180 Km |
| Toyota Innova | Rs 2,450 | 180 Km |
| Tempo Traveller | Starting Rs 16 Per Km | 180 Km |
Additional Cab Details: There are three cab types that a rider can choose from. Sedans like Swift Dzire are well-suited for individuals and small families and groups, while entire families traveling together usually prefer SUVs like Toyota Innova. If there's an official trip or several people are visiting together as a group, Tempo Traveller can be hired, which is ideal for 18, 21, or 27 people. 
The minimum number of kilometers that a customer is charged per day for is 250 km. All the charges and terms and conditions are mentioned upfront and there are no hidden charges that the customer only gets to know later on. The taxis are fully air-conditioned and the AC functioning is checked regularly so that riders do not face any hassles during the trip.
Our Taxi Rates Are affordable and extremely transparent. Customers do not need to pay extra for a night halt or additional allowance for the driver.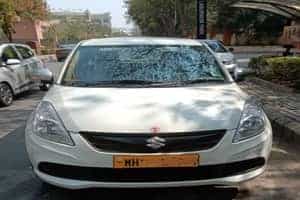 Cab Type : Sedan ( Ac )
Passenger Capacity: 3 Adult +1 Child
Fare :  Our Sedan Cab Fare Rs 9-10 Per Km, Included Driver Night Hulting Cost
Excluded Charge: Toll, Parking & Driver Food Charges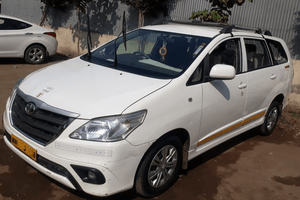 Cab Type : Toyota Innova ( Ac )
Passenger Capacity: 6 Adult +1 Child
Fare :  Our Innova Cab Rate Rs 11-12 Per Km, Included Driver Night Hulting Cost
Excluded Charge: Toll, Parking & Driver Food Charges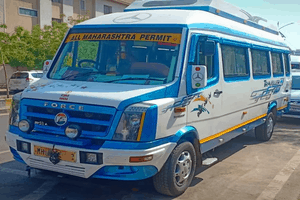 Cab Type : Mini bus ( Ac )
Passenger Capacity: 17, 21 & 27 seater
Fare :  Our Sedan Cab Fare Rs 15-16 Per Km, Included Driver Night Hulting Cost
Excluded Charge: Toll, Parking & Driver Food Charges
Aurangabad to Shani Shingnapur Tour Packages
A majority of visitors on the route are families and they want comfortable ride options, especially for the elderly in the family. For the same, Clearcabsrental has varied cars under its fleet, and rides can choose between sedans, hatchbacks, SUVs, and MUVs. Depending on the requirement, one may choose any option at affordable packages.
comfortable and affordable taxi Service from Aurangabad to Shani Shingnapur has been rated highly by many satisfied riders previously.
Another important benefit one gets by choosing Clearcabsrental is the availability of cars throughout the day and night. A person needs to get a taxi during the we hours of the night, when other modes of transport are not available.
Aurangabad to Shani Shingnapur By Car ( Distance, Time & Route )
Distance & Time: The distance between Aurangabad to Shani Shingnapur by road is around 81 kilometers  taking approximately 1.36 hours to reach.
For such a short distance, other modes of transport like train or bus are not suggested as the travel is not convenient and timings might not be suitable.
Route: There is one main route from Aurangabad to Shani Shingnapur via Aurangabad – Ahmednagar – Pune Hwy
The route between Aurangabad To Shani Shingnapur itself is a very pleasurable experience, and one gets to witness natural beauty along the way. 
The most important factor on a trip from Aurangabad to Shani Shingnapur is the fact that these are mostly family trips. The drivers of Clearcabsrental are fully trained and understand the requirements of families. 
Thus, they are extremely helpful and supportive when the elderly members of the family or infants are feeling unwell during the journey.
Riders can also have a lot of fun with family or friends on the route while well-trained chauffeurs from Clearcabsrental do their part diligently. One can simply call +91-8408841111 to to book Aurangabad To Shani Shingnapur Taxi service, and a cab will be made available as per requirement. Riders can also stop along the way for short breaks if they wish to unwind or are feeling unwell, without getting worried about being charged extra.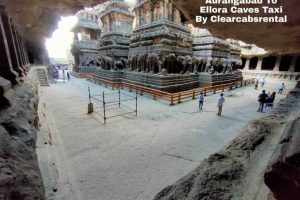 Ellora caves is one of the largest rock-cut monastery temple caves across the world. 
Ellora Sightseeing Places: Daulatabad Fort, Bibi Ka Maqbara ( Mini Taj ) , Panchikki, Grishneshwar jyotirlinga, Bhadra Maruti ( Hanuman Temple )
Distance & Time: Aurangabad To Ellora Taxi Takes 28 Km Of Distance & 40 Min Of Time To Reach, & Takes 8 Hours To Explore Caves Of Ellora With Its Sightseeing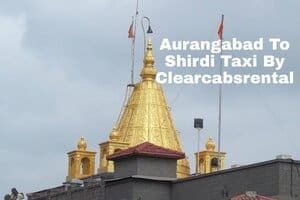 Shirdi, a small town nestled in the state of Maharashtra, is a popular destination among many tourists and devotees of Sai Baba.
Distance & Time: The town is only 125 km from Aurangabad and takes anywhere between 2 and 3 hours to reach by road.
Trimbakeshwar Jyotirlinga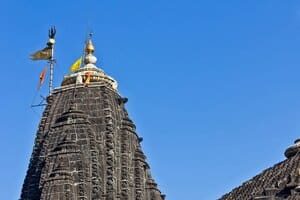 Trimbakeshwar Jyotirlinga temple is a Shiva temple located in the town of Trimbak. 
You Can Plan to visit Trimbakewar Directly After Reaching Shani Shingnapur via NH60
Distance & Time: It is located at a distance of 337 km from Aurangabad and it takes about 5 hours to reach here.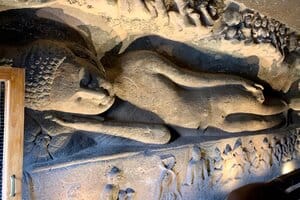 The Ajanta caves are Buddhist cave monuments made with about 30 rock cuts.
Distnace & Time: Ajanta Caves At 97 Km Distance From Aurangabad, Takes Between 3 to 4 Hours To Reach, & Takes 3 Hours To Explore Caves In Ajanta Thus It Takes Whole Day To Explore Only Ajanta caves 
Ajanta Caves Timing Details: Ajanta Caves open 9 am & close 6 pm & remain closed every Monday

Entry Ticket Fees : its Rs 30 For Indian Person & Around Rs 500 For foreign Tourist Person.
Also You Can Visit Our Aurangabad To Ajanta Cabs  Taxi Tour Package page For More Details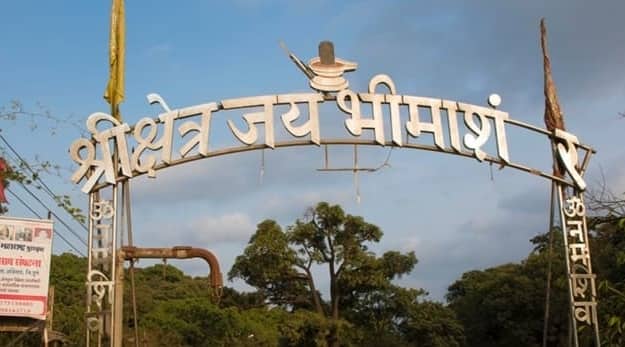 Distnace & Time: Located around 100 km from Pune, Bhimashankar is a popular temple town among devotees. It is one of the 12 Jyotirlinga shrines of Lord Shiva in the country.
This town is located around 278 km from Aurangabad and it takes about 5 to 6 hours to reach here by road. Aurangabad to Bhimashankar taxi packages are easily available with Clearcabsrental at economical rates.
Bhimashankar  Temple Timing Details: Bhimashankar Temple Open 5 am & close 9:30 pm & keep open all days of week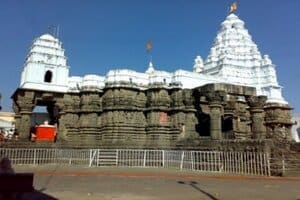 Home to an ancient Shiva Temple, Aundha Nagnath is a popular place of religious significance in the region. It attracts devotees from across the country.
Distnace & Time: The distance between Aurangabad and Aundha Nagnath is roughly 200 km and it takes under 4 hours to reach there. Aurangabad To Aundha Nagnath taxi is very comfortable and one can get in touch with Clearcabsrental for the same.
Aurangabad Railway Station to Shani Shingnapur Cabs
 There are many comfortable trains connecting different parts of India to Shani Shingnapur. However, the tourists usually worry about the journey from railway station to Shani Shingnapur. However, you can leave the worries behind with Clearcabsrental.
Just book a cab and we will send you the driver details as per the schedule suggested by you. The driver will be ready at the pick-up points at the stipulated time. If the train is delayed due to various reasons, there are no additional waiting charges, and the driver will be happy to wait for you to arrive. Upon arrival, the driver will help you loading the luggage.
You might have onward journey plans after Shani Shingnapur tour, and the driver will be happy to drop you at the railway station after the completion of your trip. After completing the trip with Clearcabsrental, you do not have to pay extra if you'd like the driver to drop you from the hotel to the railway station.
Contact Form For Aurangabad To Shani Shingnapur Cab
Meet Us at Our Aurangabad Office :
Auragabad Office Address: po.no 29/1 Near Anand Cement Products, Sangram Nagar, Satara Parisar, Aurangabad
Email: Contact@Clearcabsrental.com                                   
Support Care Number: +91-8408841111